IOGEAR SRS WOW HD Bluetooth Audio Transport Headset
SRS Labs has announced that s has signed up IOGEAR as its newest business partner, and apparently IOGEAR isn't wasting any time pushing its first piece of equipment out, and has also grasped the chance to establish its new Bluetooth Audio Transport device; this new device promises to substantially boost audio performance of content played on any Bluetooth enabled device.
The Bluetooth Audio Transport also has a microphone which lets you get some SRS enhanced calling, and should hopefully last approximately six hours before requiring a recharge. Once two Bluetooth devices have linked up, the Audio Transport uses SRS WOW HD to process to bring optimal listening, and has a maximum range of approximately 33 feet. SRS WOW HD technology improves audio performance by expanding the size of the audio image bringing bass, definition, and clarity of high frequencies.
So if you are looking for a richer sound on Bluetooth, the new Bluetooth Audio Transport device is available now and roughly in the $80.00 price bracket.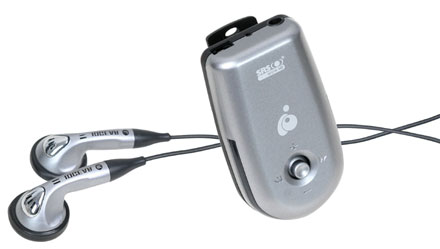 Source — Prnewswire
Subscribe to the Phones Review Newsletter (free) for email updates and news, just enter your email CLICK HERE