O2 Sony Ericsson K800i mobile phone
This is the classy looking O2 Sony Ericsson K800i mobile phone, a superb neat mobile on the O2 network. The K800i is a sleek and slender mobile with a black casing and is a 3G handset. You also receive some great features on the K800i of which some are, 262K colour screen, and built-in 3.0 megapixel cyber-shot camera with up to x16 zoom, video capture and playback, along with many others.
You can grab hold of the O2 Sony Ericsson K800i from Argos at a great saving at the moment, Argos presently have the K800i selling at £99.99 giving you a sensational saving of £50.00 on its original price of £149.99. Conversely, you can pay nothing for 6 months when purchasing with an Argos card; Typical 27.9% APR variable. What's more is the K800i can be delivered usually in 2 working days subject to stock availability.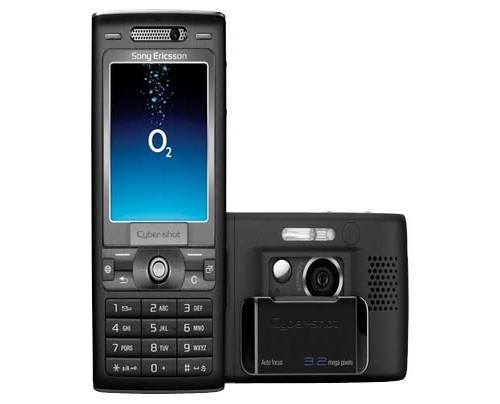 ·         MP3 Player.
·         Bluetooth.
·         64 Mb internal memory.
·         Tri band.
·         Up to 420 minutes talk time.
·         Up to 350 hours stand by time.
·         Vibration alert.
·         Downloadable games.
·         WAP Compatible.
·         Voice dialling.
·         FM radio.
·         (H)105, (W)47, (D)22mm.
·         Weight 115g.
Move quickly to gain this great deal on the O2 Sony Ericsson K800i, please click here.
Subscribe to the Phones Review Newsletter (free) for email updates and news, just enter your email CLICK HERE