Samsung E900 mobile phone in Sexy Pink and on O2 Network
Another beautiful mobile phone for the girls is the Samsung E900 with a sexy pink casing, a real feminine fashion phone. The Samsung E900 comes with some fantastic features built in, some of which include, 262k TFT LCD colour screen, 240 x 320 pixel screen resolution, 2 megapixel camera with x4 zoom, and much more besides.
You can pick you the Samsung E99 on O2 at Argos for £99.98, or you can pay nothing for 6 months by using an Argos card. Typical 27.9% APR variable and it can be delivered usually in 2 working days, or reserved for store pick up allowing for stock status.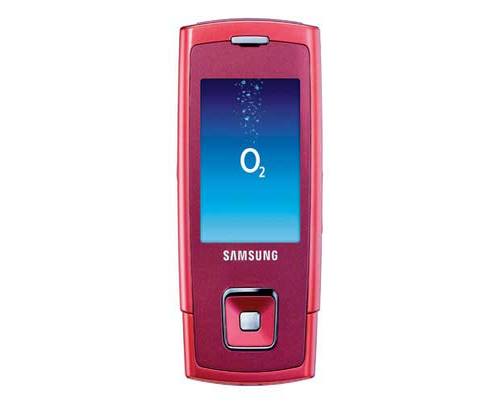 ·         Video capture and playback.
·         MP3 player.
·         Bluetooth.
·         80Mb onboard memory.
·         TriBand.
·         210 minutes talktime.
·         220 hours standby time.
·         Weight 93g.
·         Vibration alert.
·         WAP compatible.
·         Size of handset (H)93, (W)45, (D)16.5mm. 
Seeking more information or to purchase then please click here
Subscribe to the Phones Review Newsletter (free) for email updates and news, just enter your email CLICK HERE