Introducing The Samsung SLM For AT&T
Introducing the highly anticipated Samsung A747 for AT&T. Christened as the SLM, this slim clamshell phone is a sleeker, sexier version of the A717 rocking a brushed metal exterior.
Features on the phone include a 2 mega pixel camera, Napster Mobile support and a 96×96 external display. There is also AT&T Video share, mobile banking, AT&T Mobile Music, stereo Bluetooth technology, external memory microSD and advanced messaging options.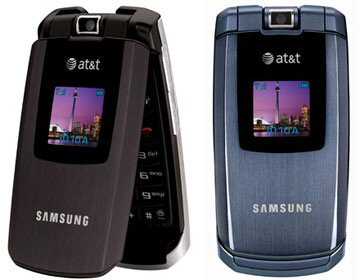 The Samsung SLM also rocks dual-band 3G connectivity providing download speeds of 600 to 1,400 Kbps, quad-band GSM technology, a 512MB SD memory card and 3.5mm headset adapter.
The phone will cost around $150 after a $50 rebate on a two year deal and will be available from November 23rd.