O2 gave u the iPhone now they pick up HTC Kaiser as the O2 Xda Stellar
We have the latest news update, following on from our published review earlier on (Link) the promotional picture shown below is confusing because Stella or Stellar what ever it may be indicates confusion but we do know more now. It looks like the people who gave us the Apple iPhone in the UK O2 will be picking up the HTC Kaiser as the O2 XDA Stellar.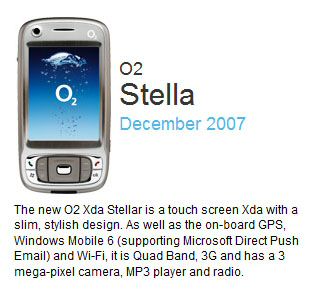 Why on earth the advertising people let slip on the Stella typo is beyond us but we have read between the lines and it is really good that O2 are finally getting on with business with the smartphones to its subscribers whatever the name might be.
The HTC Kaiser should hit the UK and yes as the O2 Xda Stellar sometime in December, oh yes just in time for the Christmas mayhem.
Will you be buying the O2 Xda Stellar?
Source – MoDaCo