New Sony Ericsson Patent Application: Sexy dual two-way sliding QWERTY keyboard phone
Do we love dual slider mobile phones? Well some do and some do not, but it seems that the new patent application put forward from Sony Ericsson will make you think a little quicker into liking them.
The new Sony Ericsson mobile phone as a dedicated numeric keypad plus a QWERTY keyboard and this dual two-way sliding phone will no doubt look sexy as hell, Sony Ericsson seem to have thought hard about this new phone.
The patent application is entitled the "Two-way sliding mobile terminal," and the company plans on revealing what we can see has a mechanism that slides out or should we say pops out and that will feature a full QWERTY keyboard layout as well as a numeric keypad.
Looking at the patent pictures it looks like the keyboard will pop out length ways to become a keyboard and if you hold the phone in the vertical position the keypad pops out width ways.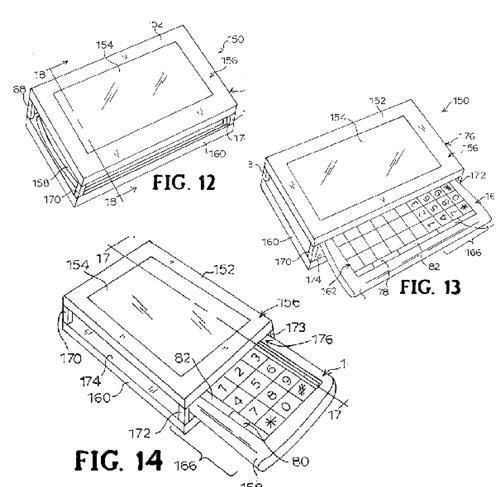 We here at Phones Review really do love this new dual slider and cannot wait to have on in our hands but we all know that is a long way off.
What do you think of the new Sony Ericsson two-way sliding QWERTY keyboard-keypad phone?
Source — Unwired View