Mobile Gaming: So where does most of EA's money come from? PS3 or PSP games?
You'd think that games maker Electronic Arts receives the largest amount of revenue from their PS3 and PSP games wouldn't you. But actually you'd be wrong on both counts because the latest numbers issued from Electronic Arts have suggested they have made substantially more from mobile as the Playstation 3.
Mobile gaming is about to explode in the future, and we see the likes of Nokia and its NGage platform and others jumping on the rocket like Sony Ericsson and their rumoured PSP phone. There will be no doubt that the PS3 will gain in revenue, however EA's mobile unit grew only 5.7%from Q3 in 2006. Here are some of the figures released on EA's Q3 2007.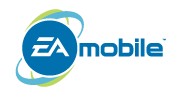 Sony PlayStation 2 – $73 million
Microsoft Xbox 360 – $218 million
Nintendo DS – $47m million
Nintendo Wii – $59 million
Mobile games – $37 million
Sony PlayStation 3 – $17 million
Sony PSP – $21m million
Source — PocketGamer.co.uk
Subscribe to the Phones Review Newsletter (free) for email updates and news, just enter your email CLICK HERE