Solwise V500-DS the new Skype VoIP enabled phone: Latest Launch
Forget the PC because the new and latest launch from Solwise is the V500-DS which is the new Skype enabled phone which does not need a PC. Before we go into details you can buy this phone from Solwise priced at £69.95 which is a decent price considering the phone is good.
The Solwise V500-DS Skype enabled VoIP phone will allow you to connect straight to the internet which allows Skype-to-Skype calls as well as Skype In/Out calls to fixed line numbers, and all you Skype users will see some great features like the ability to view your Skype credit and details of other contacts including their status and profiles, call forwarding, call deny and voicemail.
Right more about the Solwise V500-DS features, the V500-DS has a 1.5 inch colour screen with speakerphone for hands free talking plus polyphonic ringtones and keypad backlighting, there is an on-board memory capable of storing 50 phone numbers, last number redial and recording of the details of 10 of your last missed received or dialed calls.
The Solwise phone can work up to a range of 300 meters and will give you 8 hours talk time and 120 hours on standby. Please check out link below for more information.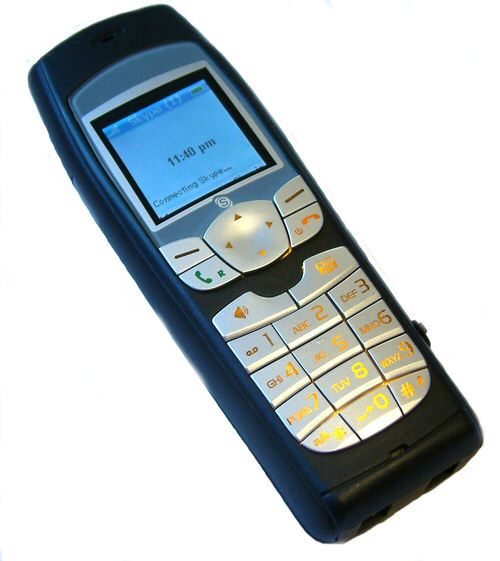 Source – Solwise V500-DS