Masterplug Broadband Expansion Kit from Argos
Have you got Broadband Internet if so you will probably require an expansion kit, and Argos has a great kit by Masterplug that gives you two ASDL telephone, telephone line filters along with three metres of RJ11 modem cable, so you can site your computer just about anywhere you please.
The Masterplug Broadband Expansion Kit requires an ASDL modem, which is not supplied.
You can purchase the Masterplug Broadband Expansion kit from Argos for the great price of £19.99, and it can usually deliver to your home in two working days, or if you prefer it can be reserved for store pick up, subject to stock availability.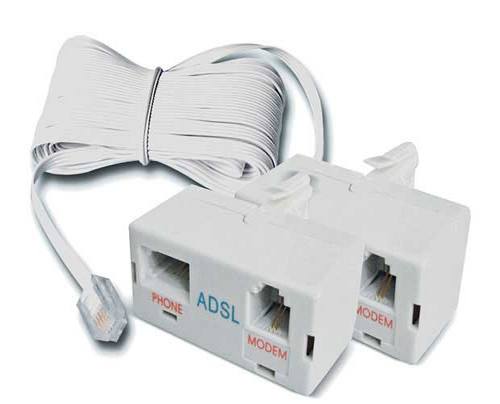 For further information about Masterplug or to purchase please click here
Subscribe to the Phones Review Newsletter (free) for email updates and news, just enter your email CLICK HERE