LOBSTER 320 PINK with choice of FREE iPod Nano, PSP or Airtime
Now here is a beautiful clam style mobile phone for the ladies; the stunning Lobster 320 in a fashionable feminine pink. The Lobster 320, a flip phone that is extremely easy to use, small enough not to take up much room in a pocket or purse, has a colour screen, and a 3 megapixel camera.
The Lobster 320 Pink has some nice features built in that include; 2 — 3 hours talk time, colour menus and screensavers, downloadable images, downloadable ringtones, 2 games, calculator, calendar, alarm clock, dual-band, measures 82 x 41 x 15mm, and weighs only 70 grams.
You can get the Lobster 320 Pink from Virgin Mobile who are offering several great tariffs, one of which is Virgin – £40 — 18 months, 750 minutes and 750 texts per month, FREE Lobster 320 Pink handset, and a great choice of a FREE iPod Nano, or a slim-line PSP, or £100 credit back.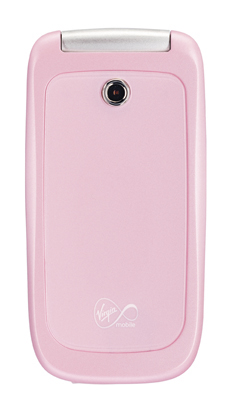 There is a wide range of other Virgin tariffs to choose from, to view more or to purchase the Lobster 320 Pink please visit Virgin Mobile
Subscribe to the Phones Review Newsletter (free) for email updates and news, just enter your email CLICK HERE