Unofficial Gucci phone from Chinese: Armani and Prada watch out!
A stunning mobile phone from one of the best Italian fashion designers, oh yes the name Gucci. This all new unofficial Gucci phone pictured below is from a Chinese company who decided to release their very own Gucci version.
We have heard that Gucci want to follow in the same footsteps and Armani and Prada in the mobile phone world so my motto is "Armani and Prada watch out!"
We have not heard any official info at this given time so you will have to make do with the version shown here. Pictures below.
So is gold the selling point here? Well it looks that way; the unofficial Gucci phone has 24K gold plate plus the diamond crystals and the Gucci cloth patterns. Yuck.
Specs include 2.1 inch display with 16 million color, stereo speakers, microSD slot, FM radio plus a 2 MP camera.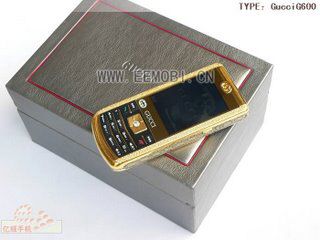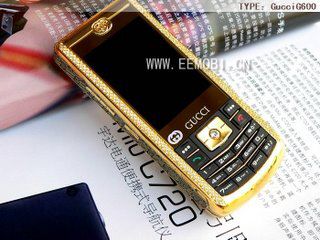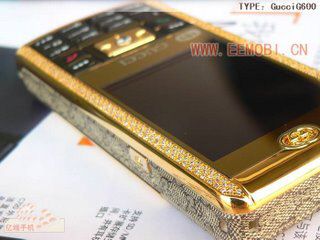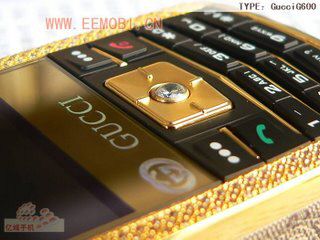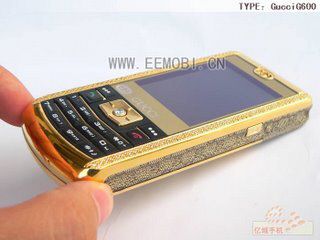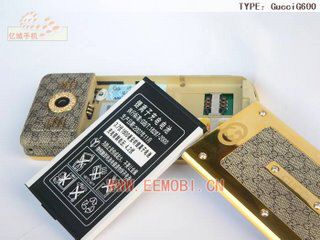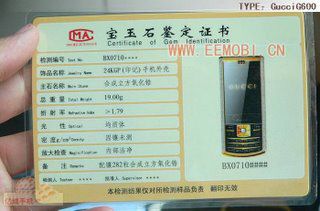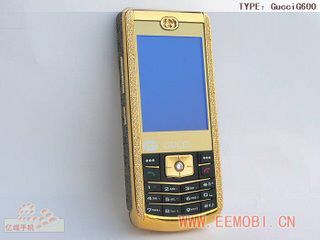 Source – Just Another Mobile Phone Blog