Beautiful Black Diamonds available from Gresso
A couple of exciting new additions to the Avantgarde series has been announced by Gresso, now besides Luna and Sol models, created from precious and rare materials, they now have the Black Diamonds collection comprising of Black Diamonds and Royal Black Diamonds.
Gresso's Avantgarde phones are hand crafted from African Blackwood with elements of gold coating the mobiles from top to base. While the back is stainless steel and covered in scratch resistant titanium. As with the Luna and Sol the Black Diamonds are unique and with an operating system of Windows Mobile 6.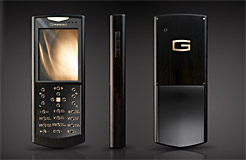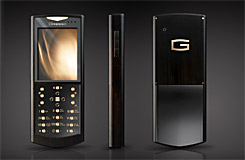 Royal Black Diamonds have a full gold keypad, with all 23 keys encased in black diamond's (hence the name) and as black diamonds are extremely rare Gresso has limited the series to only 50 phones, and they will be selling somewhere in the region of EUR 30,000.Black Diamonds mobiles will only feature four stunning black diamond's while the remainder of the keys will still be produced in gold, and are expected to retail at approximately EUR 9,000
Source — gsmarena
Subscribe to the Phones Review Newsletter (free) for email updates and news, just enter your email CLICK HERE