Playboy and Minick team up to bring its content to Europe.
Europeans send up a cheer, Playboy has announced they are to team with Minick, pioneers in wireless infrastructure solutions and interactive application to bring you mobile products which will include mobile TV, video, games, and an assortment of other services to Europe.
The official release says European guys will be able to enjoy Playboy branded mobile products in the near future, such as Playboy wallpapers, screensavers, and even social networking. Full Press Release blow image.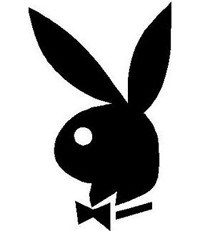 PRESS RELEASE – Playboy Enterprises announced today that it has selected MINICK AG, a pioneer in wireless infrastructure solutions and interactive applications, to help expand its mobile business throughout Europe.
The multi-year partnership is designed to expand Playboy's distribution of branded products and services to consumers throughout the region."Because Playboy is one of the world's most recognized brands, we want to make sure that we continue to deliver a superior experience for our customers who want to interact with our brand and our content through mobile devices," said Ed Lang, SVP & GM of Playboy Mobile. "Minick's impressive track record with major entertainment and media brands, as well as their massive reach, make them a perfect choice for Playboy.
We are excited to be working with them in this key area of our digital distribution strategy."Playboy and Minick will work together to launch visually rich and compelling interactive mobile products including video clips, mobile TV, games and other services. European consumers soon will be able to both view and participate in Playboy programs and social communities.Tero Turunen, Minick's CEO, added: "The possibilities of using mobile as part of an integrated digital content distribution strategy are endless. Given the iconic nature of the Playboy brand, our goal is to enhance their content offerings and expand their reach, both through traditional portals as well as on a direct-to-consumer basis. Over the coming years, the increased convergence of mobile and online will create significant opportunities for companies like Playboy."The Minick Service Platform including its video encoding and streaming capabilities offer carrier-grade solutions, which run mobile services globally.
It is available to customers either as a managed or as a packaged solution. Carriers, entertainment companies and mobile marketing players alike, choose Minick for its long track record of successfully managed mobile projects and Minick's platform for its efficiency, reliability and flexibility.
Source — intomobile
Subscribe to the Phones Review Newsletter (free) for email updates and news, just enter your email CLICK HERE