Vodafone drops Windows Mobile 920 mobile
Was anyone excited for Vodafone to launch their Windows Mobile Slider from HTC, but maybe there were some, so we thought you may like to know the Vodafone 920 has been dropped from the Vodafone lineup.
Vodafone haven't announced any reason for dumping the Vodafone 920, but we guess it is probably due to certification tests, or some conflicting product offer. Whatever, if you were planning on nabbing one of them, you can forget it and just h go with some other Windows Mobile device like T-Mobile's Shadow which is similar.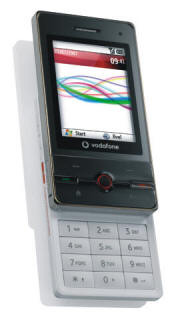 Source — the::unwired
Subscribe to the Phones Review Newsletter (free) for email updates and news, just enter your email CLICK HERE