Specs revealed for the much talked about Toshiba G920
Yet more news has surfaced concerning the Toshiba G920. The pdadb.net has apparently published the specs of this pocket PC. Although there are no guarantees the specs are 1005 accurate or reliable, but the guys at pdadb.net apparently do have reliable sources.
Apparently, according to these sources the Toshiba G920 is based on the Qualcomm MSM720 platform, should boast a 528MHz processor, a 3 inch TFT display with WVGA resolution, 128MB RAM, and a 3 megapixel camera; with connectivity that includes tri-band GPRS/EDGE/GSM along with supported HSDPA and 3G.
You will also get WiFi support anlong with integrated GPS receiver. Also there will be an integrated microSD slot with the ability to accept 32GB cards once available. As expected there will also be Bluetooth and a 2.5mm audio jack so u can listen to music wirelessly or with headphones. As previously reported the Toshiba G920 is expected to be announced in Q1 2008.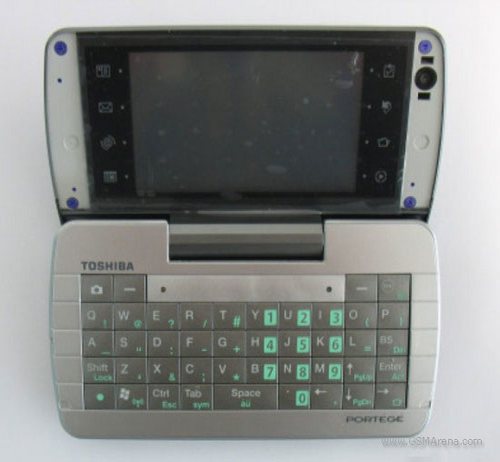 Source — gsmarena
Subscribe to the Phones Review Newsletter (free) for email updates and news, just enter your email CLICK HERE