Pantech's curvy SKY IM-S300 Romantic Wave mobile phone
Here is the Romantic Wave, the SKY IM-S300 mobile phone from Pantech's SKY devision. And well actually we can't really disagree with the wave part as the wavy buttons front and centre do look somewhat cool.
The Romantic Wave, as Pantech are selling it, is a slider style mobile with a 1.3 megapixel camera is available in the domestic Korean market, and leads us to believe that the physical design is just about all that's going for it.
Who knows, but if you are wondering around Seoul and fancy one it is available for approximately 400,000 won, that's roughly $430, and is available in black or white with pink accents.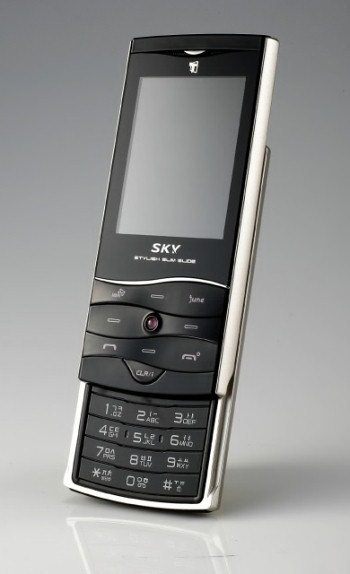 Source — Just Another Mobile Phone Blog
Subscribe to the Phones Review Newsletter (free) for email updates and news, just enter your email CLICK HERE