Samsung E570 Pink with free UMC 19 inch HD LCD TV
Samsung surely had the ladies in mind when they designed the Samsung E570 Pink mobile phone. Stylishly designed in a beautiful pink the Samsung E570 offers virtually everything to keep the user entertained.
For the lovers of photos it has a 1.3 megapixel camera, and for the music lover an MP3 player, all encased in a clamshell style phone with floral designs, it even has a pedometer and calorie counter.
The Link has the Samsung E570 Pink on offer with T-Mobile with a tariff of — Flext – £35 — 18 months, 900 minutes and 1800 texts per month, FREE Samsung E570 in Pink, and just to keep you fully entertained, a FREE UMC 19 inch HD LCD TV.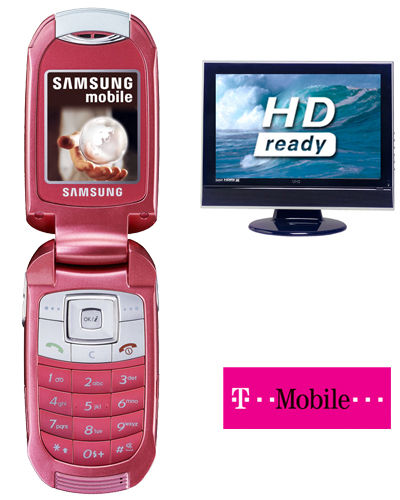 · Measures: 86 x 44.7 x 23.9mm
· Weighs: 81g
· Bluetooth
· WAP 2.0
· Tri-band
· Zoom: 4x Digital
Purchase the Samsung E570 Pink from The Link and receive
FREE next-day delivery.Or further information concerning this offer or to purchase please visit The Link
Subscribe to the Phones Review Newsletter (free) for email updates and news, just enter your email CLICK HERE