Mobiado announces Stealth mobile phone especially for the rich
Feel rich, but not rich enough for Vertu's mobile offerings? So how about a Stealth mobile from Mobiado. The Russian company is also known for its accessories and mobile perfume as it is luxury handset, she released details on what could possibly be the loest key bespoke mobile out there, the Stealth.
The Stealth is cast in aircraft aluminum, sapphire crystal and stainless steel and has been limited to a run of 1200 tops. The Stealth features QVGA display, microSD expansion, Tri-band GSM/EDGE/WCDMA, Bluetooth, media player, and a 2 megapixel camera. In fact virtually everything one would receive from a $50 contract carrier of your preference.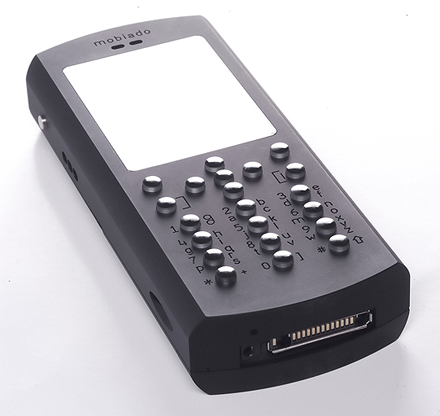 Source — MobileBurn
Subscribe to the Phones Review Newsletter (free) for email updates and news, just enter your email CLICK HERE