MWG shows Zinc II and Atom V phones in post-O2 era
When O2 dropped its Southeast Asian post we wasn't too sure what would happen, however it has turned out O2 are at least giving it a try with new models called the Zinc II and Atom V.
Expansys' Hong Kong outpost have done a courtesy of posting preorder pages for the Zinc II and Atom V. Both devices will feature 256MB ROM; 64MB RAM, tri-band HSDPA and quad-band GSM, WiFI and GPS, and integrated FM radio. The Zinc II has a 2 megapixel camera while the Atom V has a 3 megapixel camera, although is slightly lower in price, and the Zinc II has a semi-automatic sliding QWERTI pad. According to Expansys, the Zinc II will cost roughly $680 and the Atom V about $612 once they become available.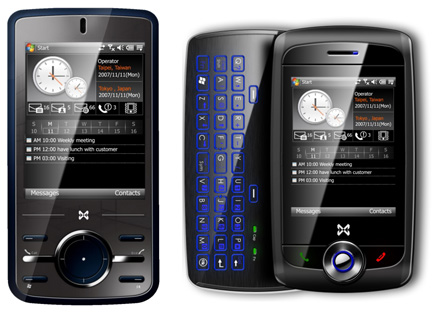 Source — the::unwired
Subscribe to the Phones Review Newsletter (free) for email updates and news, just enter your email CLICK HERE