Nokia 6300 phone from The Link with free Sony Playstation3 40GB offer
The Nokia 6300 has sleek and slim lines making it a seriously slim mobile phone which is extremely lightweight in your pocket or purse. However despite the Nokia 6300's small size it's still packed with features like a large crisp QVGA TFT display, FM radio, AAC eAAC+ MP3 formats music player, and a 2.0 megapixel camera with 8x digital zoom.
You can purchase the Nokia 6300 from The Link who is offering it on Orange with a tariff at, Canary – £40 — 18 months, 850 minutes and 300 texts per month, FREE Nokia 6300 handset and a great Sony Playstation3 40GB.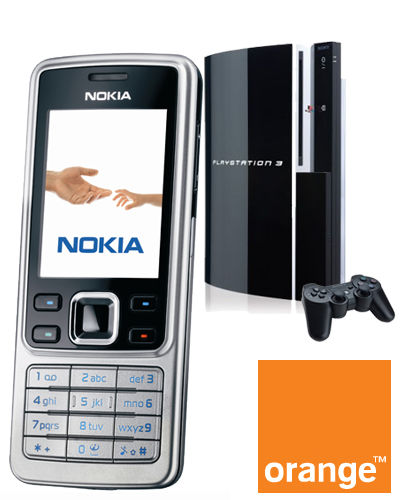 · Dimensions: 106.4 x 43.6 x 11.7mm
· Wap: 2.0
· MicroSD
· Tri-band: GSM, GPRS, EDGE
· USB: 2 ports
· Weight: 91g
Receive free next day delivery when you purchase the Nokia 6300 mobile phone.
For further information on this superb offer on the Nokia 6300 and other great deals please visit The Link.
Subscribe to the Phones Review Newsletter (free) for email updates and news, just enter your email CLICK HERE