The Motorola EQ5 Portable Wireless Speaker information
Here is the EQ5 portable wireless speaker from Motorola, a slender and stylishly designed pocket sized speaker which enables users to play tunes or make calls anywhere. The internal speakers are protected by a metal grill while the kickstand keeps it at the perfect angle giving you an enhanced audio experience.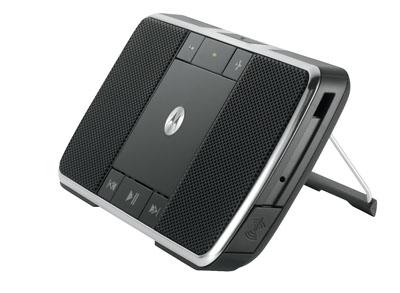 Motorola's EQ5 gives high definition stereo sound quality, and if paired with a mobile phone it doubles as a speakerphone with echo cancellation and noise reduction. Bluetooth 2 means no speaker cables, and its rechargeable battery unplugs for the wall, while integrated call and music controls allow for automatic pausing of music with every call. The Motorola EQ5 portable wireless speaker s expected to be available in Q2 08, but you will need to contact your local Motorola representative regarding availability and price.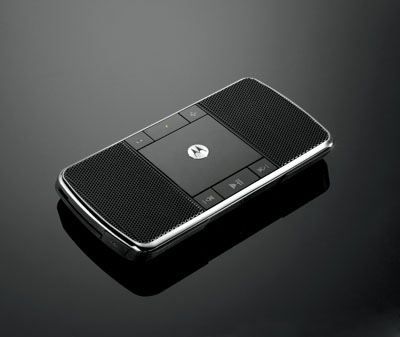 ·         Pocket-sized, sleek form-factor
·         Bluetooth wireless technology
·         Noise-reduction and echo-cancellation technology for clear communication
·         Speakerphone and controls for hands-free functionality
·         Discreet desk-stand
·         Bass ports for improved sound
·         Micro-USB connection for charging and power
·         3.5mm jack to connect to non-Bluetooth enabled music-players 
Source — Motorola
Subscribe to the Phones Review Newsletter (free) for email updates and news, just enter your email CLICK HERE