Sony Ericsson HBH-PV712 Bluetooth headset release for the ladies: Nice handbag accessory
Sony Ericsson has just released a new Bluetooth headset called the HBH-PV712 for the ladies, not the one for being sexist they will bring out a man's version.
This set up kit is very nice and elegant and women will just love this handbag accessory kit.
The Sony Ericsson HBH-PV712 Bluetooth headset includes two stunning interchangeable style covers that you can change when you wish plus a unique lanyard as necklace, charger and sexy travel bag.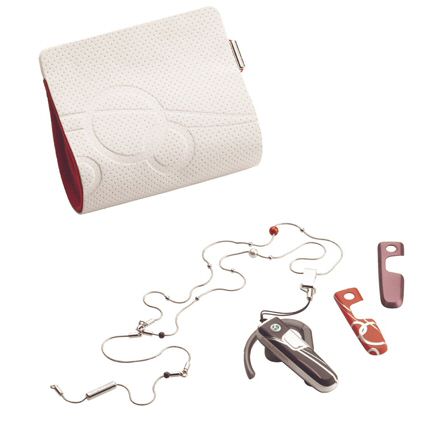 The main item which is the Bluetooth headset features 15 hours of talk time and 500 hours of standby time with a light weight of 14 grams, it also has DSP with fast automatic volume adjustment.
Main Features —
– Two extra Style-upâ"¢ covers
– Standard 1 year warranty
– Adjustable necklace with quick release
– Phone and headset Pouch
– Standard Charger CST-61
– Bluetoothâ"¢ Headset HBH-PV712
– User Guide
– Auto pairingâ"¢
– Color: red with silver detail / black with red, purple and silver detail / purple plated
– Compatibility: All SEMC phones and other bands incorporating Bluetoothâ"¢
– Bluetoothâ"¢ 2.0 + EDR
– Last number redial
Please let us know what you think of this product below.
Source — Press Release
Get Phones Review delivered by email for news updates — Get our newsletter