Sony Ericsson W910i phone with offer of free Bluetooth headphones
Here is the sleek and compact designed W910i from Sony Ericsson. A walkman slider mobile phone which is crammed with superbly unique music features such as Sens-Me which plays songs to suit specific moods, and Shaker which allows the user to shuffle through the tracks simple by shaking the handset.
The W910i has 4GB of expandable memory and it will hold around 960 music tracks so you have no need to carry an extra mp3 player. The W910i has a 2 megapixel camera along with HSDPA for high speed internet making it much more than just a music phone.
The Link has a great offer running with the Sony Ericsson W910i on Orange with a tariff of Dolphin – £35 — 18 months, 500 minutes and 3000 texts, FREE Sony Ericsson W910i handset, FREE Bluetooth headphones, and a FREE1GB Memory Card.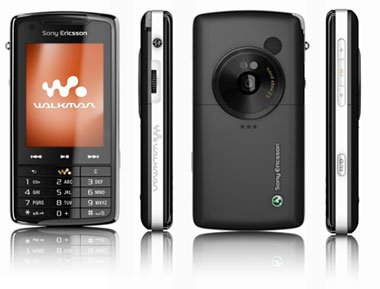 · Dimensions: 99 x 50 x 12.5mm
· Connectivity: USB 2.0
· WAP: 2.0 HTML
· Ringtones: Polyphonic/MP3
· Weight: 86g
Gain free next day delivery when you purchase the Sony Ericsson W910i mobile phone.
For further information on this superb offer on the Sony Ericsson W910i and other great deals please visit The Link.
Subscribe to the Phones Review Newsletter (free) for email updates and news, just enter your email CLICK HERE