Palm Treo 750 blue phone with free Eclipz BT125 Bluetooth headset
Here we have the Palm Treo 750 mobile phone, a mobile capable of taking care of all your business and personal email along with document editing, 3G web browsing, and can easily be synchronised with your PC.
The Palm Treo 750 is also a great entertainer phone with a multimedia player for playing videos as well as music, a 1.3 megapixel camera for snapping those on the spot photos, and it has Bluetooth compatibility as well. The Palm Treo 750 is powered by a special Palm enhanced version of Windows Mobile 5 making it extremely easy to use while remaining very powerful.
The Carphone Warehouse has the Palm Treo 750 Blue on offer with the O2 network who offer it on a tariff of O2 -£40 — 18 months — O2 web bolt on 200MB, 800 minutes and 500 texts per month, 512 inclusive internet browsing, FREE Palm Treo 750 handset in blue, and a FREE Eclipz BT125 Bluetooth headset.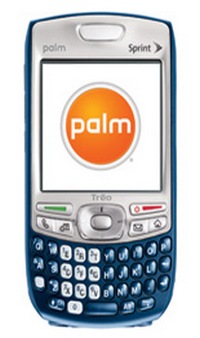 Faster data with GPRS
Bluetooth
Camera phone
Music player
Polyphonic ringtones
Colour screen
3G
Picture messaging
Vibrating alert
Speakerphone
World phone (Quad-band)
For more information or to purchase the Palm Treo 750 Blue please visit the Carphone Warehouse
Subscribe to the Phones Review Newsletter (free) for email updates and news, just enter your email CLICK HERE