Jabra goes high-end with JX20 Pura Titanium Bluetooth headset
Jabra are bringing a touch of luxury to the Bluetooth earpiece market with their JX20 Pura Titanium Bluetooth headset. Just like the name says this accessory is construted from brushed anodized titanium with accents of high gloss black. The JX20 Pura was designed by Jacob Jensen and has Bluetooth 2.0, extra ear hooks and ear bud gel inserts, auto apiring and a talk time up to 6 hours.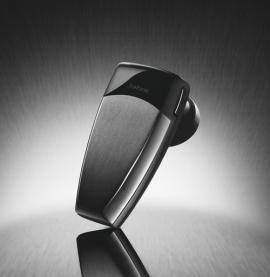 However, with a price of $179.00 it's probably going to fail to make the mainstream for most of us unless give time Jabra chose to drop the price somewhat.
Source — Intomobile
Subscribe to the Phones Review Newsletter (free) for email updates and news, just enter your email CLICK HERE