SlingPlayer Mobile coming to iPhone and iPod Touch
With SlingPlayer Mobile client, SlingBox users can place shift their TV programming onto their mobile phone. Palm Trio and RIM BlackBerry already have SlingPlayer Mobile clients in Palm OS and SlingPlayer is now set on the iPhone and iPod Touch.
ElectricPig.tv were told by senior sources at Sling that they are heading towards an iPhone compatible version of the SlingPlayer Mobile client as the iPhones large multi-touch display is the perfect form for viewing their media.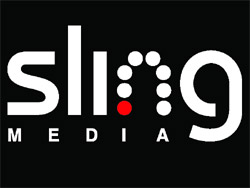 Instead of working over an EDGE data connection, the iPhone SlingPlayer will use Wi-Fi, and there could also be a 3G compatible version of the iPhone SlingPlayer along with the next-gen iPhone.
Update: It appears that SlingMedia did not receive an early iPhone SDH. Apparently BGR has heard from a source that SlingMedia are still considering development with the iPhone but as yet haven't confirmed plans to bring SlingPlayer to the iPhone; maybe conformation will come during Macworld San Francisco 08.
Now, we've heard that SlingMedia was one of the select few developers that were lucky enough to score an early copy of the iPhone SDK from Apple – which bodes well for this rumor. We'll probably know more at Macworld San Francisco 2008, so stay tuned.
Source — 9to5mac
Subscribe to the Phones Review Newsletter (free) for email updates and news, just enter your email CLICK HERE