FCC finalise US spectrum auction list
Over here in the UK we have Ofcom, in America they have the Federal Communications Commission, the FCC, and they have finalised the bidder list and participant rules for the 700Mhz wireless auction.
Google's Google Airwaves bid is confirmed along with bids by AT&T, Alltel, and Verizon Wireless under the CelCo partnership. Surprise entries in the race for bandwidth are oil company Chevron and chip maker Qualcomm.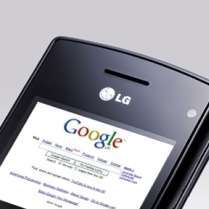 A report from Electronista says Google is believes to be testing Android phones on a special 700MHz network. The auction should begin on January 24th with the FCC saying it will run a mock auction on January 22nd where those involved can practice their bidding via onlie or phone.
Source — electronista
Subscribe to the Phones Review Newsletter (free) for email updates and news, just enter your email CLICK HERE