Palm Centro for AT&T looking good
There have been reports and rumours about the Palm Centro coming to AT&T well now apparently there is more legitimate evidence that it will happen probably sooner than later. Sprint is still hanging onto the exclusive deal with Palm although that contact is coming to an end, which means maybe other carriers can now carry the smartphone too.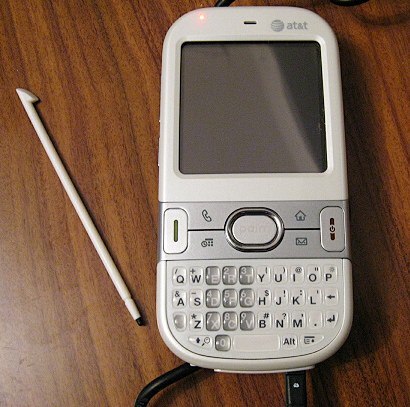 And although the image above could possibly be the clever manipulation of a Photoshop master, we get the feeling other operators are eagerly waiting to repeat the success of past Treo's way back when. One thing is still a tad unclear though and that is if AT&T will bring out the device actually as Centro or maybe the Treo 500p.
Source – palminfocenter
Subscribe to the Phones Review Newsletter (free) for email updates and news, just enter your email CLICK HERE