The Nokia N73 phone with free 32 inch Orion HD ready LCD TV
Here we have the Nokia N73 cameraphone sports, a superb mobile phone with a 3.2 megapixel camera whit carl Zeiss optics that enable you to capture print quality photos that you can easily upload to Flikr via the installed software. The Nokia N73 has a 2.4 inch display screen, and has Infrared, Bluetooth and USB connectivity, and measures 110 x 49 x 19mm and weighs just 116 grams.
You can get hold of the Nokia N73 from The Link who has it on Orange with a tariff of Panther – £75 — 18 months, 1500 minutes and 3000 texts per month, a FREE Nokia N73 handset in black, and a 32 inch Orion HD ready LCD TV.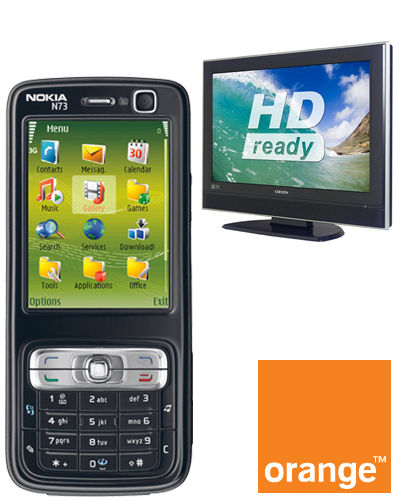 · WAP 2.0
· MiniSD
· Quad-band
· Voice recognition
· Zoom: 20x Digital
Receive free next day delivery when you purchase the Nokia N73 mobile phone.
For further information on this superb offer on the Nokia N73 and other great deals please visit The Link.
Subscribe to the Phones Review Newsletter (free) for email updates and news, just enter your email CLICK HERE