Gigabyte introduces Windows Mobile Gsmart series at MWC
Gigabyte is to introduce their Gsmart series of products at the Mobile World Congress in February. They will showcase three new devices of which two will be powered via Windows Mobile, and will also have a full range of features varying from GPS, TV (DVB-T, T-DMB, DVB-H) and HSDPA.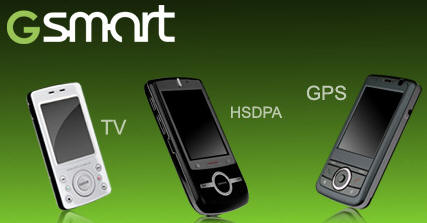 Unfortunately for some reason it appears Gigabyte are not that popular in Europe so it hardly seem worth the effort, but you have got to give them credit for trying, right?
Source — The Unwired
Subscribe to the Phones Review Newsletter (free) for email updates and news, just enter your email CLICK HERE