O2 Cocoon mobile phone available in black and white clamshell
Here is the O2 Cocoon, a beautiful and stunning white and black clamshell design mobile phone which utilises Windows Media player to bring you superb tunes and the greatest possible experience with combining technology with style.The pure white front of this classy mobile phone hides a hidden LED screen display and when you place it in its dock when charging over night it will act as an alarm clock.
The Cocoon has a 2GB memory to cope with all your music and images, and that memory can be expanded via the external slot which will take up to a 2GB card which will then hold approximately 1000 songs, and supports media files such as WMA< AAC< AAC+, WAV and MP3.
You will find the O2 Cocoon hold a 2 Megapixel camera so you can capture those special or accidental moments, and the camera has auto-focus and digital zoom. The superb O2 Cocoon is an excellent little music player and image taker as well as a phone and will suit most people who are out and about.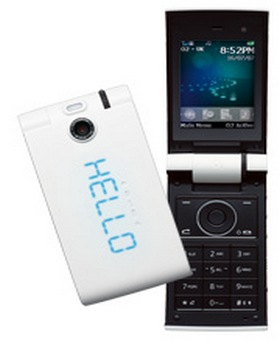 You can get hold of the O2 Cocoon from O2 who have some excellent tariffs, one of which is, Online – £35 — 18 months Texter, 600 minutes and 1000 texts, unlimited texts or O2 calls, and a FREE O2 Cocoon handset.
·         Dimensions: 94 x 49 x 21mm
·         Weight: 114 grams
·         MicroSD
·         FM Radio
·         Bluetooth
·         3G
·         Quad-band
To find out more information on the tariffs or to purchase this great offer please visit O2