Nokia 7900 Prism phone available from O2 for free
Nokia have radicalized thee thinking and design with the stylish and classy Nokia 7900 Prism mobile phone, and they have also incorporated a new 2 inch OLED display  with a massive 16million colours and when activated continues down to shine right through the keypad. You will find the Nokia 7900 Prism has a 2 megapixel camera with flash and 8x digital zoom.
The stunning Prism has 1GB of internal memory, 3G, an MP3 player, and Bluetooth, making it one of the most stylish handsets available.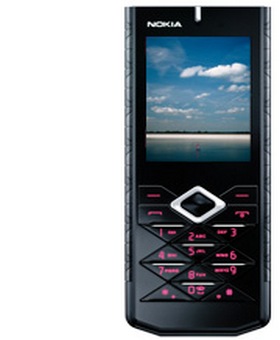 There are some great tariffs on the Nokia 7900 Prism at O2, one of which is, Online – £35 — 18 months Texter, 600 minutes and 1000 texts per month, unlimited texts or O2 calls, and a FREE Nokia 7900 Prism handset.
To find out more information on the tariffs or to purchase this great offer please visit O2
Subscribe to the Phones Review Newsletter (free) for email updates and news, just enter your email CLICK HERE