Samsung L170: similar design to that of the U600 and U700 candy-bar
Samsung has divulged its newest mobile phone, the Samsung L170 candy-bar. The L170 doesn't have 3G radio but relies on GSM/GPRS Class 12 speeds; unfortunately although is looks cool and stylish, certain specs are missing or not up to what is expected these days.
What specs it does have are a 2 megapixel camera, FM radio with RGS, music player, RSS reader, mobile printing support, 1.6 176×220 262K colour display, mobile blogging, and microSD slot, and encompassed in a 102.3 x 45.8 x 10.7mm casing with a weight of 86 grams.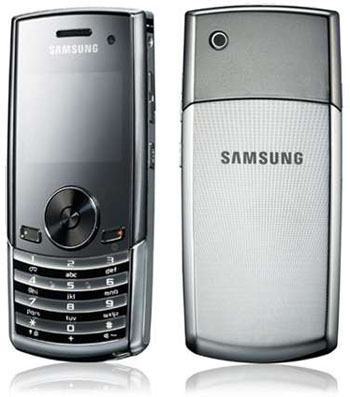 The Samsung L170 is an entry level mobile phone so you can't really expect too much in the specs line, and well at least it has an expensive look so may attract someone.
Source — JampBLOG