Casio W61CA waterproof 5.1 megapixel camera phone: CDMA1X based
Oh yes a mobile phone that loves water, the all new Casio W61CA waterproof 5.1 megapixel camera phone which is CDMA1X based, this phone is aimed at the Japanese market and hopefully in time we get to see it as well.
The Casio W61CA waterproof cameraphone includes blur reductions software, plus the waterproof side of things are designed to meet the IPX7 waterproof standards, IPX7 designation actually means the Casio mobile phone can withstand accidental immersion in one meter of water for up to 30 minutes.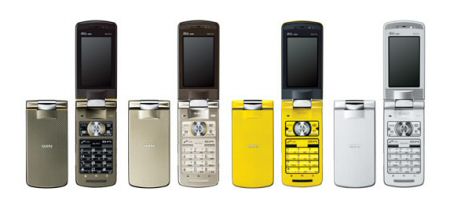 The Casio W61CA mobile handset also has sports features such as a timer, distance measurement and calorie counter, plus it boasts 100MB internal memory with the addition of expanding thanks to the MicroSD slot, you also get Mobile TV services are supported by the inclusion of DMB-TV. This phone will be offered by KDDI on its au network.