Samsung i900 mobile may not run Windows Mobile, possibly S60
Rumour has it that the Samsung i900 may be introduced to us all at the Mobile World Congress, although further rumour has it that it won't be on shelves until sometime September. According to PhoneMag, the Samsung i900 may not even run Windows Mobile, which could possible leave it open for OS Samsung to opt for S60 Touch. But then again Samsung could also opt for its branded Croix interface already used on the F700, F490, and U940.
Just so you are aware, the image is not one from the Samsung design dept but a mock-up prepared by MobiFrance.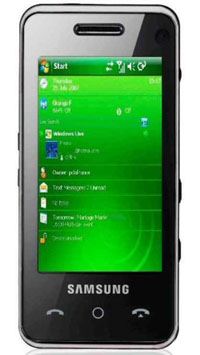 Source — the::unwired