Nokia 5300 XpressMusic mobile phone with free HD TV
Enjoy music white out with the Nokia 5300 XpressMusic mobile phone, a compact and sleek mobile with superb dedicated controls for your music. The Nokia 5300 is a great little music phone that has an expandable memory to 2GB via the MicroSD slot and then you can store something like 1500 MP3's, and there's an FM radio too.
But it doesn't stop with just being a great music phone, as the Nokia 5300 XpressMusic has a1.3 megapixel camera with 8x digital zoom, and there's a great 2 inch colour display where you can view your captured images. Now here's another angle guys, how about getting the Nokia 5300 XpressMusic in red and using it as a valentine's gift? Valentine's Day is very close and this would make a perfect present.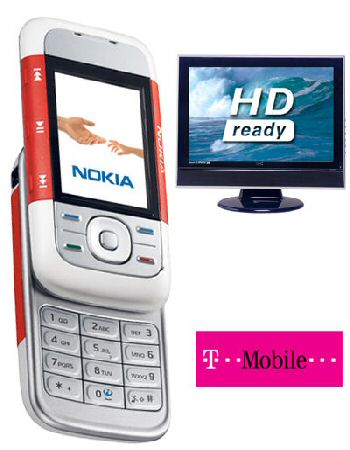 You can get hold of the Nokia 5300 XpressMusic at The Link who has it on T-Mobile on a tariff of, FLEXT – £35 — 18 months, 900 minutes and 1800 texts per month, a FREE Nokia 5300 XpressMusic handset in red, and a FREE UMC 19 inch HD LCD TV.
·         WAP: 2.0
·         Tri-band
·         Weight: 106.5g
·         MP3 player
·         Hands-free
·         Games
·         Freeview
Receive free next day delivery when you purchase the Nokia 5300 XpressMusic mobile phone.
Don't forget this is a superb Valentine's Day gift.
For further information on this superb offer on the Nokia 5300 XpressMusic and other great deals please visit The Link.