Skype Update: Firmware 3.90 provides VoIP functionality for PSP Lite & Slim
There have been delays for the new firmware in Japan, you know the firmware version 3.90 but good news is that Sony have just announced the availability of the latest system software update for the PSP in the UK. We know this has nothing to do with phones but we thought you should know.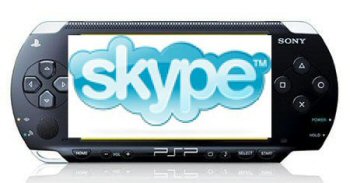 This new update of the Firmware version 3.90 will enable all you users of the PSP Lite & Slim or even the PSP 2000 t make and receive VoIP phone calls. Sony has said that the latest addition of the Skype functionality will mean the PSP can now be a highly cost effective and accessible portable communications device.
Obviously for those who want to use Skype on their Sony PSP you will need to upgrade to system software 3.90 and then register with Skype, after this using a headset and remote control you are ready to go.
Source — Pocket-lint