Nokia N95 8GB for FREE on Vodafone UK on an 18 month contract
Aren't we Brits the lucky ones? Vodafone UK has Nokia's flagship N95 8GB smartphone available for free to their customers who sign up for an 18 month term with a monthly line rental of £35. And well if you are going to go for the latest mobile handset from Nokia you may as well grab one for free right?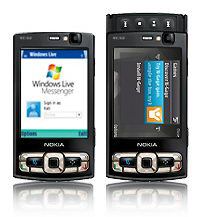 Vodafone's 18 month tariff with the N95 8GB handset gives you 500 text messages per month and 500 minutes per month, and what's more if the first month's line rental is half price so you just pat £17.50…a deal or what?
Why on earth are you still here, Check out this amazing offer HERE