Nokia ready to demo the S60 Touch UI during Mobile World Congress 08
According to Symbian Series 60 blog, Nokia is to exhibit some added features of the S60 Touch UI at the Mobile World Congress next month in Barcelona. Apparently there will be features such as a UI Accelerator Toolkit which allows Nokia and third party developers to use dazzling visual features, and then there's the vibration (haptic) feedback. Nokia will also be showing the S60 UI's improved web browser that uses Adobe's Flash Lite tech.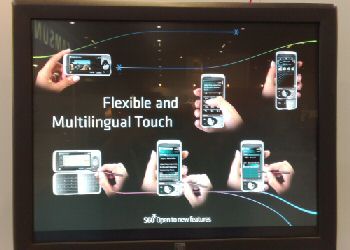 Presumably the enhancement to the S60 interface will make it to the Touch UI, and with the added benefits could surpass Apple's iPhone web browsing experience; the whole ballgame, embedded videos, flash animations and the like. One thing, if Nokia's Touch UI is actually as great as the hype out there, Apple will be pulling some overtime to ensure the next generation iPhone comes up to scratch.No announcement from Nokia to if they will be showing any new devices at the Mobile World Congress, but will definitely be showcasing the latest S60 devices.
Source — blogs.S60