Will you be my Valentines for a Samsung G600 pink?
Well would ya? Of course you would, how could anyone not fall for this gorgeous Passionate Pink Samsung 600 handset when received as a romantic gift on Valentine's Day.
Besides making the perfect Valentine's gift the Samsung G600 is a great mobile phone which offers a great 5 megapixel camera for taking all those romantic Valentines photos of your special loved one.
You can even serenade your Valentine with a song on the MP3 player, and what better way to send that special Valentines message than via text?
And so you can make your Valentine's Day you can get the Samsung G600 Pink from the Carphone Warehouse for FREE, who have it on Orange on a tariff of Dolphin – £35 — 18 months, 500 minutes and unlimited texts per month (so you don't just have to text on Valentine's Day), 9 month's half price line rental, Orange Wednesdays, and one month's FREE insurance.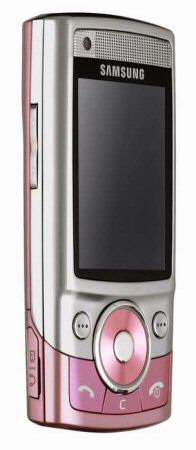 WAP
Faster data with GPRS
Bluetooth
Camera phone
Music player
FM Radio
Polyphonic ringtones
Colour screen
World phone (Quad-band)
Picture messaging
Speakerphone
Make your lover's Valentine's Day special by giving them the Samsung G600 in Passionate Pink.
To view further information or to purchase the Samsung G600 Pink please visit the Carphone Warehouse