Nokia 7373 mobile phone in pink, the perfect gift for Valentines Day
Wondering what to get your Valentines for Valentine's Day? How about a new mobile phone and one in gorgeous pink. So for that special occasion we have the Nokia 7373 mobile phone, a chic and sexy swivel style handset in gorgeous pink with a 2 megapixel camera and 8x digital zoom to capture those special moments; for setting the mood to romance there is a music player and FM radio as music gets you into the mood.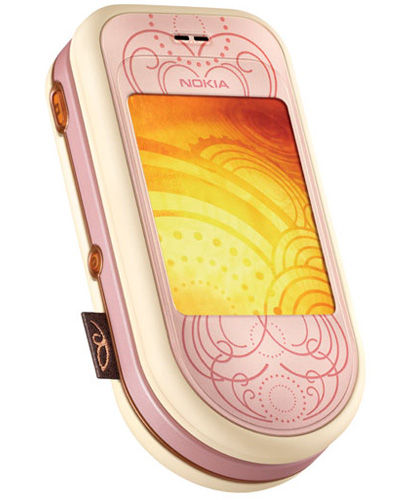 The Nokia 7373 in pink is available from The Link who has it on Vodafone with a tariff of Anytime – £35 — 12 months, 500 minutes and 250 texts per month, and a FREE Nokia 7373 mobile phone in gorgeous pink especially for that special person on Valentine's Day.
· Bluetooth
· Dimensions: 88 x 43 x 23mm
· Weight: 104g
· WAP: 2.0
· MicroSD
· MP3
· Tri-band
For further information or to purchase the Nokia 7373 in pink for Valentine's Day please visit The Link