Apple iPhone 16GB on sale now from O2 for only £329
Apple has just announced their new Apple iPhone 16GB version which you can buy right now from O2. The all new and massive 16GB iPhone can be yours for only £329.
I personally have the Apple iPhone and must say it is the best mobile phone that I have ever owned, and trust me I go through a lot, I have tested and used many phones before and nothing comes close to this. (My personal reviews will come soon).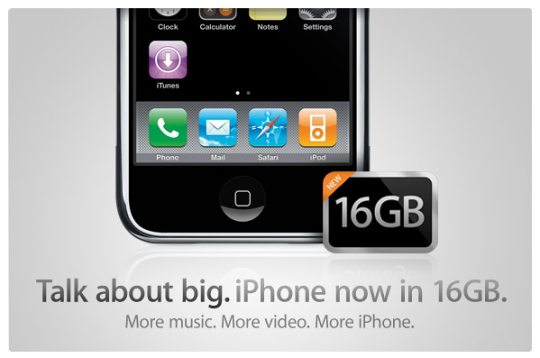 Back to the Apple iPhone 16GB, you can buy right now for £329 and there are 3 tariffs to choose from which are Monthly Subscription £35 £45 or £75.
£35 a Month = 600 Minutes + 500 Texts
£45 a Month = 1200 Minutes + 500 Texts
£75 a Month = 3000 Minutes + 500 Texts
What ever tariff you chose they all come with Unlimited* Data (Email/Web) & Wi-Fi (O2 Hotspots), Visual Voicemail, Reduced Roaming Rates and Contract Length 18 months.
If you want to buy the 16GB Apple iPhone then visit O2 here