HTC Magnum on steroids: The worlds largest smartphone prank video
Let me start with "Damn that is a large HTC Magnum" the picture shown here is of a man holding the worlds largest HTC Magnum, in fact the worlds largest smartphone. I love the fact that trying to walk around with this touchscreen mobile would do your back in after a while but who cares you would get noticed.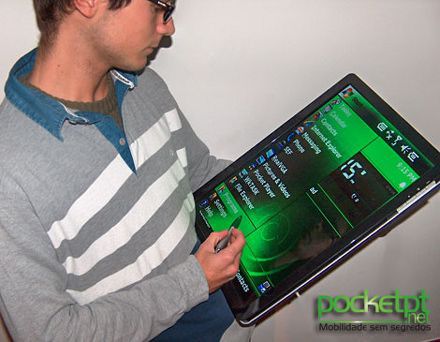 This is a prank, come on do you believe for one minute they would make it? It is just a prank to excite inter-blogs, watch the video below.
Source – PocketPT.net — Not Real