HTC P3470 GPS also has the EDGE
HTC has rolled out an option for Europeans looking for a low-end GPS equipped handset, the P3470, formally known as the Pharos. The P3470 only had quad-band EDGE and a 200MHz CPU, but you do get a 2.8 inch QVGA flush touch-screen, 2 megapixel camera, microSD, Bluetooth 2.0, 256MB ROM, 128MB RAM.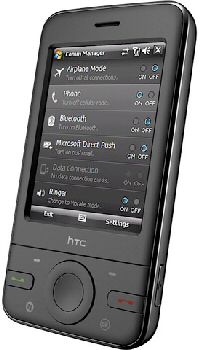 The HTC P3470 mobile phone should be available later this month from Orange in the UK, Spain, the Netherlands, and France, with a price tag of roughly $650 or 449 EUR.
Source — engadgetmobile