Multi-touch tilt-and-slide BlackBerrys patent from RIM
Looks like we will be seeing some new Blackberry mobile handsets in the future from RIM; not sure what form factor will have a tilt-and-slide mechanism or even multi-touch, but they are going to be coming judging by this patent. This tilt-and-slide design gives the best of worlds, a big display and full keyboard.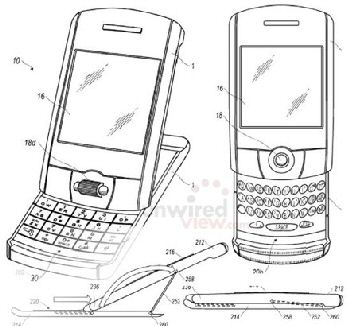 The multi-touch is somewhat interesting as it uses a different technology to Apple's iPhone. Not sure when, and maybe something will come to light during the Mobile World Congress, we'll just have to wait and see.
Source – engadgetmobile