Sony Ericsson XPERIA X1 runs on super secret version of Windows Mobile
There are many speculations roaming around at the moment about the super secret version of Windows Mobile on the Sony Ericsson XPERIA X1 with many saying that it is definitely not Windows Mobile 6.1 and it is not Windows Mobile 7.0, so could this mean it is Windows Mobile 6.5.
To tell you truth we do not know either, but after seeing it a few times whilst watching video clips we know it defiantly has a cool interface that does not look like a Windows Mobile platform.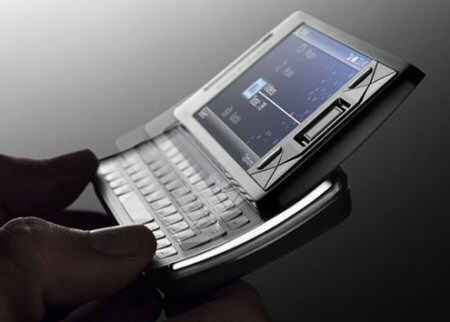 The Sony Ericsson XPERIA X1 mobile smartphone which has GPS, HSDPA, 3.2 megapixel camera, HTC-sourced sliding QWERTY keyboard and a stunning WVGA touchscreen display makes all this worth while wanting one, but what is the top secret OS, it is running on a top secret version of Windows Mobile, but what?