Hands on Polymer Vision Readius e-ink phone review & excellent video
At last we have got some amazing hands on photos and video just for you of the Polymer Vision Readius e-ink phone, this phone is high tech gadgetry with its e-ink – e-paper format and cannot wait to get my hands on it personally.
I have reviewed many phones over the last couple of years and have also given you hands on reviews, but this one has my attention. I know it is not anything special in the looks department, but the technology side interests me.
Engadget got their hands on the Polymer Vision Readius e-ink phone where they took many pictures; below we have a video for you as well thanks to AVING which you should watch.
Just a re-cap about the Polymer Vision Readius e-ink phone, the features you will get here include tri-band GSM, dual-band HSDPA and EDGE, Bluetooth, microSD expansion slot and SMS. Ok on the phone side of things and messaging it could be a whole lot better, but it is the content via the Readius portal that will turn heads.
Some of the content includes mags, newspapers, audio books, feeds and anything else they wish to add, it is endless really. Do not forget to watch the video below.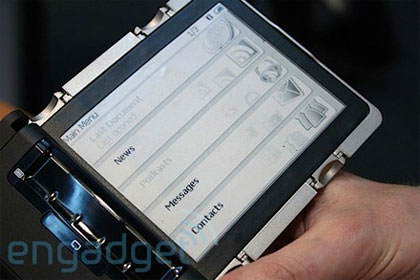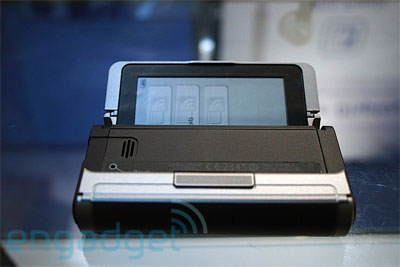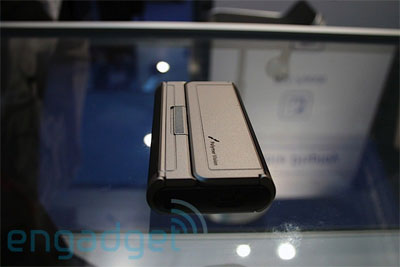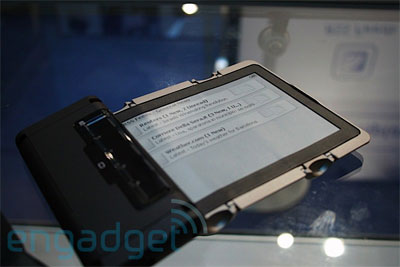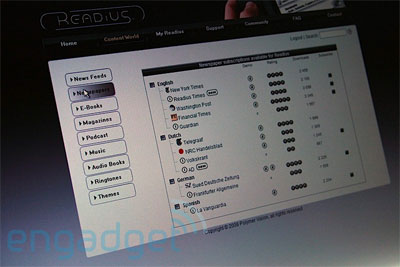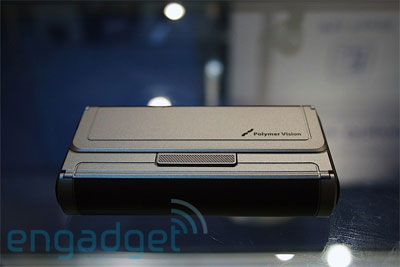 Source — product-reviews.net via Engadget