Nokia launches Yamake on the N-Gage mobile platform
Straight from Espoo, Nokia launch their newest mobile game Yamake, which is a mix-match for 'you make the game' on the Nokia N-Gage platform. Nokia state a user will be able to formulate their own game via a range of mini-games, a user will be able to add sound clips, texts, pictures and movies.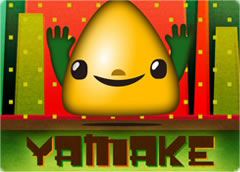 Yamake games can then be shared over the N-Gage arena and by MMS N-Gage and S60 compatibles, but don't think for one minute you will be creating 3D first person shoot-em-up type games, it will be more like quizzes and picture puzzles. So there it is, users will be making more of a customisation rather than an actually creation game.
Want to know more then check out the press release here