New UK version of Handmark Pocket Express
The award winning Pocket Express and information servie for Symbian S60 smartphone users is coming to the UK; Handmark annouced the new UK version will bring free access to global weather, sports scores for European footie fans, and BBC news. Other areas within the premium service are flight status from over 3,500 airports with 75,000 international destinations, New Oxford Dictionary, Oxford Thesaurus, and cinema show times across the UK.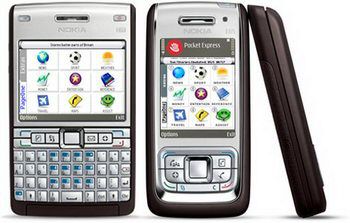 Handmark's Pocket Express combines this service with MobileCierge, the world's first mobile personal assistant allowing users to speak with a live assistant by one single tap, and then the assistant can help with questions on travel, personal, medical, or even emergency related requests, and virtually anywhere over the globe.
One last point, if you're a UK BlackBerry user you're goging to have to wait a tad longer; Handmark say they will be introducing an RIM version sometime in the near future.
Source – intomobile