DVB-H to WiFi, PacketVideo launch mobile broadcast receiver
At the World Mobile Congress PacketVideo launched their Mobile Broadcast Receiver, a small device which receives DVB-H signals and streams them over WiFi. DVB-H is the component of Mobile TV, and the use of this shows companies are hoping to deliver the DVB-H to handsets that don't have a receiver chip when manufactured.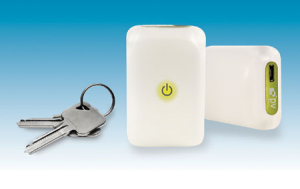 As yet there is scarce information about the DVB-H dongle, but it is know that it can be charged via USB, and it uses a Lithium-Ion battery, and it is also being targeted at operators rather than users.
Source – reghardware